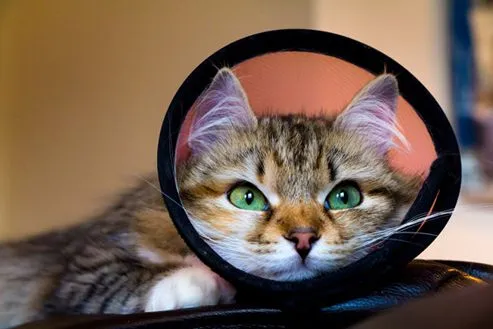 Why Spay and Neuter Is Important
As a responsible pet owner, you might want to get your pet spayed or neutered to prevent them from giving birth to pets you haven't prepared to raise. At 1st Ave Animal Hospital in Vancouver BC, we offer spay & neuter services for pets. We will advise you on when to bring your pet for these procedures to ensure their health is not at risk. Our animal hospital offers a safe and pet-friendly environment to make sure your pet is comfortable the entire time we are attending to them.
When Should Pets Be Spayed or Neutered?
For dogs, neutering or spaying is usually done when they are six to nine months old. A vet may also perform the procedures later if necessary. Dogs can also be neutered or spayed at their old age, but it might put them at risk of developing post-surgical complications.
Cats should be spayed or neutered around the age of five or six months though there is some variation between different pets.
Benefits of Spay and Neuter
There are several benefits that come with neutering or spaying a pet. Some of them include:
Pets Behave Better
Pets don't engage in some bad behaviors, such as spraying urine in the house to mark territories. They also don't portray some aggressive behaviors.
They Will Live a Healthier Life
Spaying female pets help prevent brain tumors and uterine infections, which put the life of a pet at risk. Neutering, on the other hand, helps prevent testicular cancer in male pets.
They Are Less Likely to Get Out of the House to Roam
An unneutered male pet may keep on roaming to find a mate, which puts them at risk of getting injured. Neutering helps reduce roaming.
How to Take Care of Your Pet before and after Spaying or Neutering
Our veterinarian will advise you on what to do before the day of surgery. Below are some tips to help with fast and safe recovery:
Let them stay in a quiet place far from other pets
Don't let them walk around or run for long a week or two after the procedure
Examine the incision site to see whether they are healing properly
Get Spay & Neuter Services from 1st Ave Animal Hospital in Vancouver BC
Our vet at 1st Ave Animal Hospital in Vancouver BC, is highly experienced in performing these procedures, having been in the field for several years. If you would like to know more about these procedures, or you'd like your pet to undergo any of them in our animal hospital, give us a call at (604) 254-5480 to book an appointment with our veterinarian.